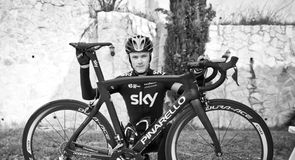 08 DECEMBER 2014
Pinarello, Jaguar and Team Sky combine to win gold at the 2014 London Design Awards for the Dogma F8.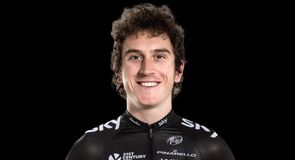 05 DECEMBER 2014
The Welsh warrior takes on one of his toughest challenges of the year and answers our questions.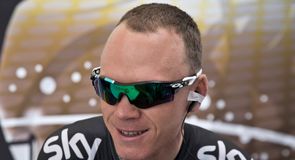 01 DECEMBER 2014
Chris Froome confirms the Tour de France will be his main focus during the 2015 season.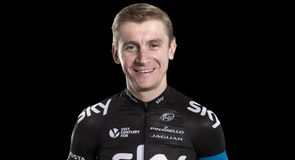 28 NOVEMBER 2014
We fire some fun and thought-provoking questions Kosta's way to find out what makes him tick.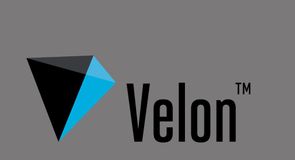 24 NOVEMBER 2014
Sir Dave Brailsford and Chris Froome welcome the launch of Velon, the first joint venture of UCI WorldTour cycling teams.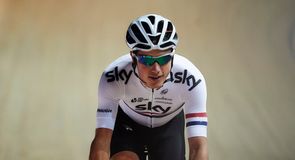 23 NOVEMBER 2014
Team Sky's Pete Kennaugh and Luke Rowe returned to action at the Revolution Series in front of a packed Manchester crowd.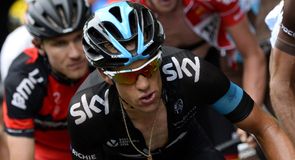 18 NOVEMBER 2014
With a character-building season now behind him, Richie Porte has his sights firmly fixed on a successful 2015.
More Team Sky News
23 NOVEMBER 2014

18 NOVEMBER 2014

14 NOVEMBER 2014

13 NOVEMBER 2014

11 NOVEMBER 2014

11 NOVEMBER 2014

07 NOVEMBER 2014

04 NOVEMBER 2014

26 OCTOBER 2014

24 OCTOBER 2014

19 OCTOBER 2014

18 OCTOBER 2014

14 OCTOBER 2014

14 OCTOBER 2014

13 OCTOBER 2014